Coffee badging, a term that has gone viral in the GenZ parlance, essentially means a short visit to the office by an employee such that while spending less time at work, the person socialises with co-workers over a cup of coffee or tea, and then leaves for home.
Seema Rekha, managing director, Antarmanh Consulting described it as "counterproductive" largely because employees travel back home during office timings, which hampers productivity and delays service delivery.
Why is it being done?
The anxiety of commuting, daily traffic and money spent on it pushes them to reduce their physical presence at work. Simultaneously, it spoils their image as well. According to Seema, from a social wellness perspective, a meaningful conversation with colleagues may make employees feel more engaged and have a better sense of belonging. However, it is taxing for leaders because they have to be in the office for longer hours to accommodate their team members.
Coffee badging goes beyond being a passing trend, it represents a subtle resistance to rigid return-to-office directives, said Navneet Singh, Founder and CEO of AVSAR. "In the ever-evolving realm of hybrid work setups, this trend underscores the increasing importance of autonomy and deliberate connections. It's not just about style; it's about shaping a workplace where a balanced mix of flexibility and face-to-face collaboration is valued," said Singh.
According to Singh, this shift reflects a cultural change, prioritising meaningful interactions over traditional attendance measures and potentially paving the way for a new normal in the post-pandemic professional landscape.

Working from the office gives space for the closure of assignments if all significant team members are present and focused on the task at hand. However, working from the office also demands more effort, long commutation, expense, and often lack of sleep. "It also gets frustrating if they have to connect via video tools with their other colleagues while in the office. Some disengaged employees feel worthy by ticking the checkbox. Since they are not able to demonstrate their skills at the task at hand, making a guest appearance gives them a sense of purpose," Seema described.
Due to a lack of clarity in thoughts, they keep juggling between what is right and/or wrong for their personal growth.
On the other hand, task-oriented, Hi-Po(high potential) employees look for an agenda, hence they prefer closing their tasks as per their mental timeline. "They compare their productivity during work from home to work from office. They just go to the office to mark their presence and feel productive by balancing their work and social life at work," said Seema.
Pros and cons
The positives of coffee badging could be social well-being, networking, and a sense of belonging – as co-workers spend a lot of time together.
However poor productivity and pending work are the obvious cons of coffee badging.
"A consistent unsettling feeling of being distracted by the time clock often causes an inability to finish the task," expressed Seema.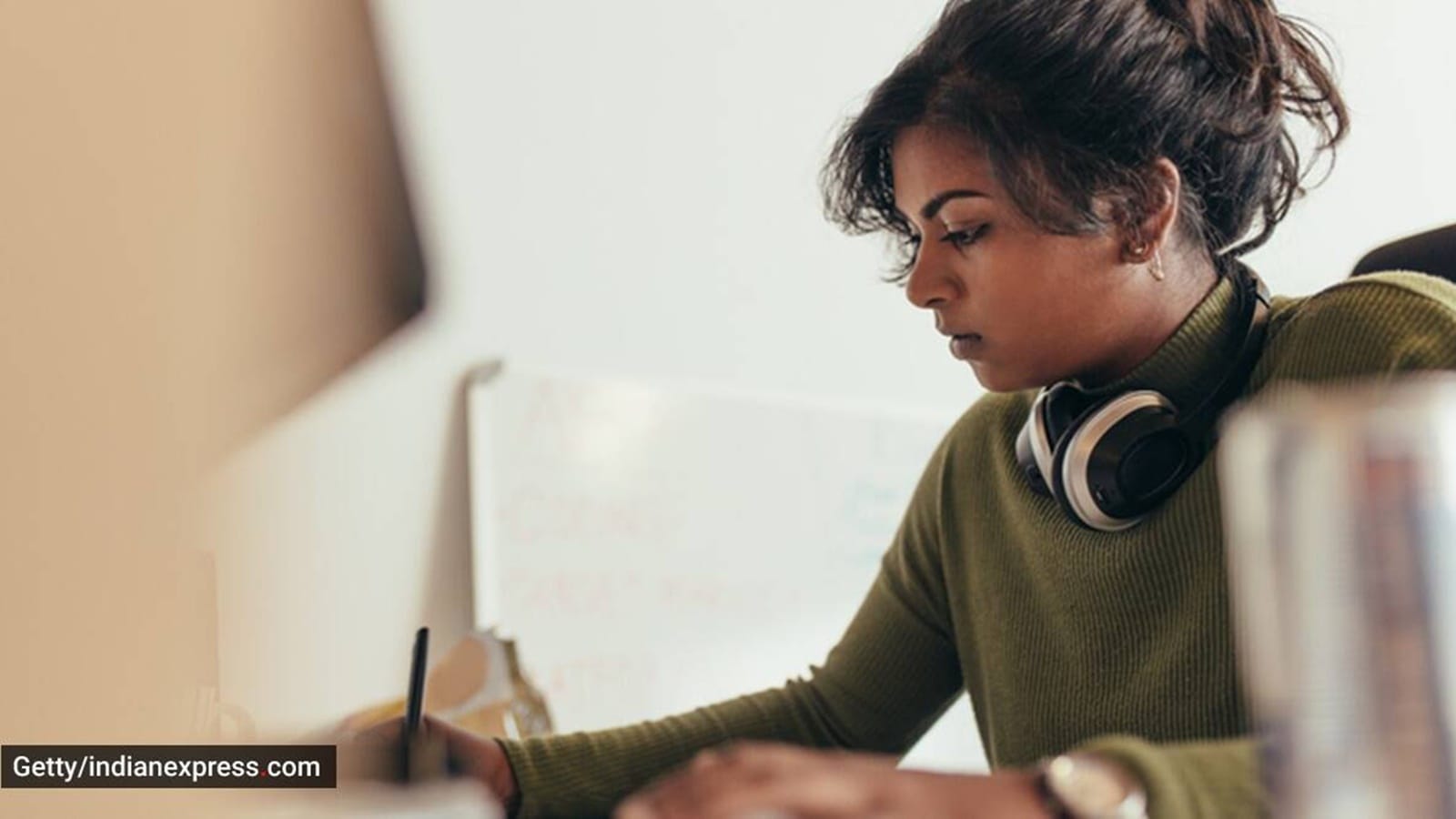 Embrace a work-life balance that works for you (Source: Getty Images/Thinkstock)
What can help avoid it in a post-pandemic world where offices have asked employees to return to the office?
Managers have to create a conscious mapping for their team members, and then a plan for highly productive outcomes in hybrid systems.
Seema explained that rostering is no longer a workforce management team's task and the operations team has to deep dive into it. "They have to keep various parameters such as the potential of employees, the criticality of project life cycle and delivery, and the prioritisation of tasks in their minds while curating the plan. This is quite an effort to identify critical team members, their engagement, motivation, willingness, intentions, and what the future holds for them. This should be followed by stakeholder prioritisation," said Seema.
Measures to help, according to Singh
Outcome-based Performance Evaluation
– Focus on evaluating employees based on their actual contributions and outcomes rather than mere physical presence.
– Emphasise the importance of delivering results and meeting objectives, whether working remotely or in the office.
Flexible Work Policies
– Establish clear and flexible remote work policies that accommodate various work styles.
– Encourage a balance between in-person and remote work based on job requirements and individual preferences.
Technology for Collaboration
– Utilise collaboration tools and technology to ensure effective communication and teamwork regardless of physical location.
– Create a virtual environment that fosters interaction, making it inclusive for both in-office and remote employees.
Regular Team Engagement
– Implement regular team meetings, whether virtual or in-person, to maintain a sense of connection and collaboration.
– Promote team-building activities that transcend physical office boundaries.
5. Emphasis on Contribution
– Shift the focus of workplace culture towards recognising and rewarding employees for their meaningful contributions, irrespective of where the work is done.
– Discourage a culture solely centered on presenteeism.
6. Open Communication
Most Read
1
What happens to your body if you only eat fruits for 72 hours?
2
Tiger 3 box office collection day 9: Salman Khan's action film inches towards Rs 400 crore worldwide, registers lowest single-day haul yet
– Foster open communication channels where employees feel comfortable expressing their preferences regarding work arrangements.
– Encourage dialogue on what truly contributes to a positive and productive work environment.
📣 For more lifestyle news, follow us on Instagram | Twitter | Facebook and don't miss out on the latest updates!

Credit: Source link