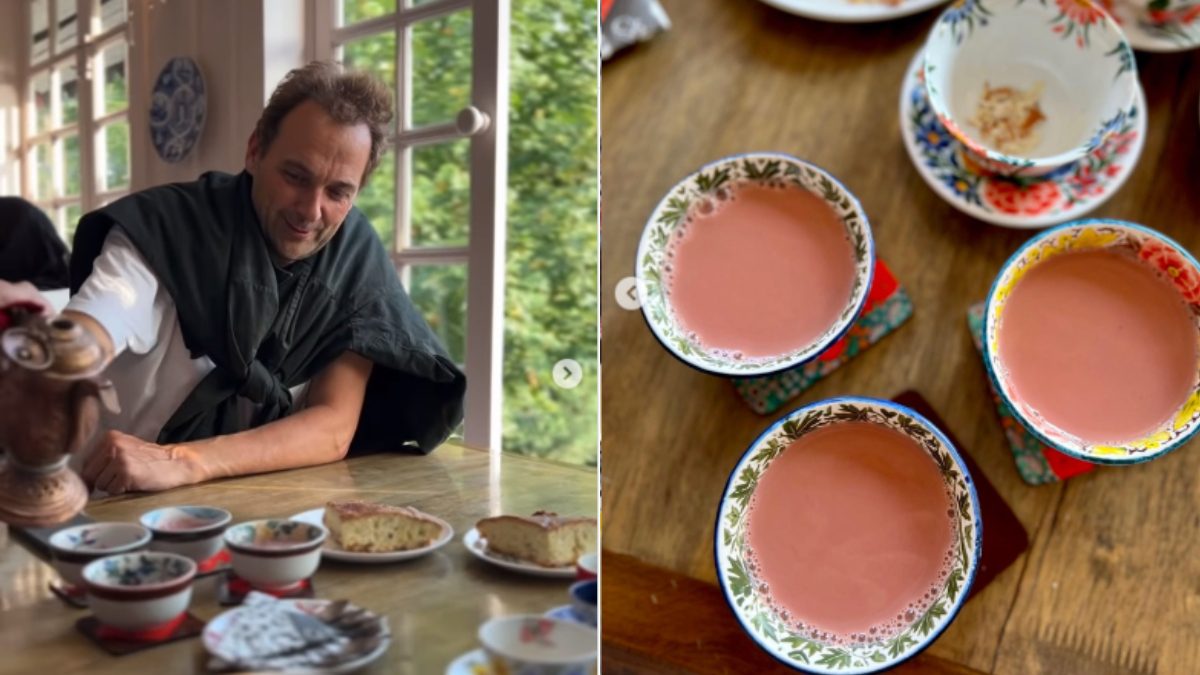 There is no soul in the world that can resist the charm of Kashmir. From the frosted peaks to the serene lakes, every detail about this place is simply unique. Renowned culinary artist Chef Daniel Humm has been on a trip to India, and for obvious reasons, Kashmir found a place on his itinerary. As the creative genius behind New York's acclaimed Eleven Madison Park, he has embarked on a fascinating gastronomic journey through the enchanting landscapes of India. After embracing the vibrant lanes and flavours of the capital city, it was time for him to seek some calm, and that is when he found himself in Kashmir. 
Chef Daniel Humm Indulged In A Kashmiri Tea Affair
In collaboration with Chef Varun Totlani of Masque Mumbai on a culinary project named 'A Nod To Nature's Best', he is going to prepare an extraordinary 10-course plant-based meal that harmoniously bridges their distinct approaches to cooking and cuisine. But is that all that his trip is about? Certainly not! Venturing into the heart of Srinagar, Chef Humm's explorations led him to one of the most cherished tea rooms in the region, Chai Jaai. 
In this charming tea haven steeped in local history and tea traditions, Chef Humm, along with Chef Totlani and their respective teams, embarked on a delightful journey through Kashmiri teatime rituals. At this beautiful tea room, with every sip of noon chai and kahwa, they indulged in the bold and unique flavours of Kashmir.
Also Read: Passengers On Thiruvananthapuram-Chennai Express Appalled Upon Seeing Food Trays Near Toilets
He Enjoyed Some Noon Chai And Tchot
In the Instagram posts shared by the team, we can see Chef Humm pouring out the lovely pink noon chai. This unique tea is popular in the region of Jammu and Kashmir and is a must-try for everyone who visits. Unlike most teas, this one has salt in it, which lends it a distinct flavour profile. a distinctly unique salt tea, for all to savour. He also relished a hot cup of Kahwa along with the local delicacy, tchot. it is a flat bread that goes perfectly with noon chai. He clearly indulged in the local culinary traditions in the best way possible.
Chef Humm soaked in the rich tapestry of Kashmiri gastronomy, making the most of his exciting trip to India!
Cover Image Courtesy: Aditi Dugar/Instagram

Credit: Source link