Unlike the 1971 Indo-Pakistani war, many heroes of the 1965 war are not as widely known or talked about. The sole exception, perhaps, is Company Quartermaster Havildar (CQMH) Abdul Hamid, Param Vir Chakra, who lies buried near the battlefield of Asal Uttar near Khemkaran in Punjab.
This week, we will take a look at some of the lesser-known heroes of the 1965 Indo-Pak war, including a brave railway fireman, Chaman Lal, who received the highest peacetime gallantry award, Ashok Chakra, for bravery. However, since his actions took place during wartime in the course of which he sacrificed his life, the authorities should have considered him for a wartime gallantry award.
These men's bravery citations have been sourced from gazette notifications of the time. A deliberate attempt has been made to include those names who are not talked about much. Countless others also deserve to be written about and should not be left as footnotes of history.
Chaman Lal, Ashok Chakra, Class 1 (Posthumous);
Fireman, Northern Railway
Chaman Lal, fireman on a goods train for the Northern Railway
On September 13, 1965, a goods train at the Gurdaspur railway station on the Amritsar-Pathankot section of the Northern Railway was subjected to heavy strafing by Pakistani planes, as a result of which three tank wagons carrying diesel oil caught fire, and one of them exploded.
Chaman Lal, fireman on the train, noticing the fire and foreseeing impending disaster, immediately rushed to the spot and uncoupled the tank wagons affected by the fire, disregarding his personal safety. Hardly had he completed this dangerous operation when he was enveloped by the flames of the burning tank and was burnt to death.
As a result of his courageous action in which he sacrificed his life, the other wagons of the train could be removed to safety.
By his exemplary courage, foresight and initiative, Chaman Lal prevented the destruction of the remaining wagons and valuable stores and saved the lives of many persons at the railway station.
His supreme self-sacrifice will remain a shining example of valour and selfless devotion to duty.
Rifleman Mathan Singh, Vir Chakra (Posthumous);
2nd Bn, The Rajputana Rifles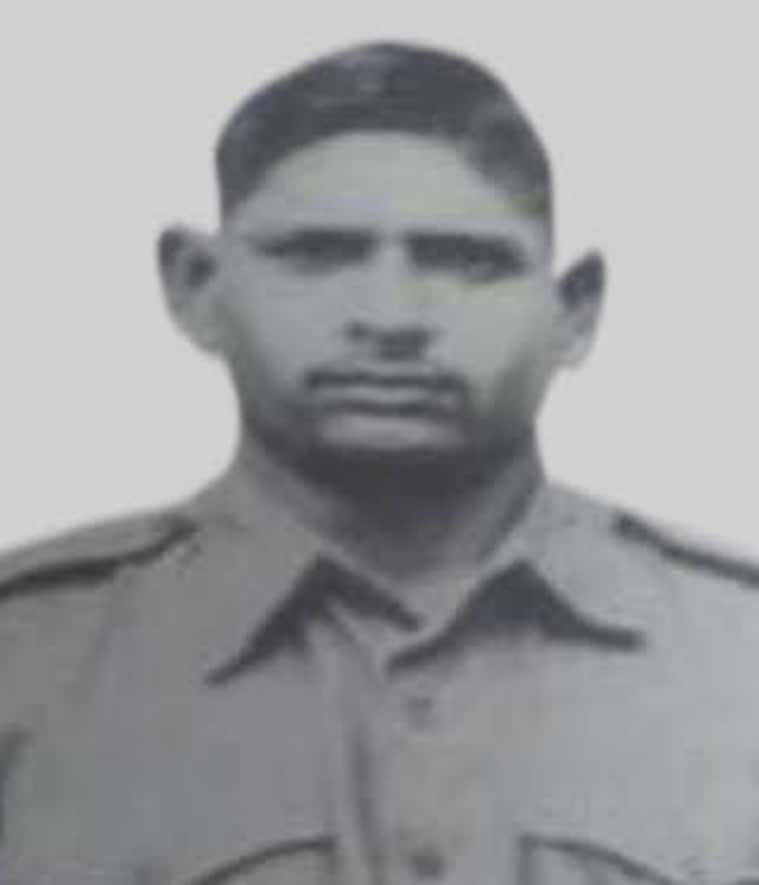 Rifleman Mathan Singh of The Rajputana Rifles
On the intervening night of September 6 and 7, 1965, during a counterattack on the enemy on the bridge over the river Ravi near Dera Baba Nanak on the India-Pakistan border, Rifleman Mathan Singh was the leader of a Light Machine Gun unit in one of the sections in a company of the Rajputana Rifles.
After the battalion had captured its objective, the portion Rifleman Mathan Singh's section was holding was severely counterattacked by the enemy. Rifleman Mathan Singh bore the brunt of this attack and kept the enemy at bay. He was severely wounded but did not leave his post.
When the enemy force gave up further attempts to recapture it, Rifleman Mathan Singh was found dead with his gun still on his shoulder.
Lance Havildar KG George, Vir Chakra;
The Corps of Signals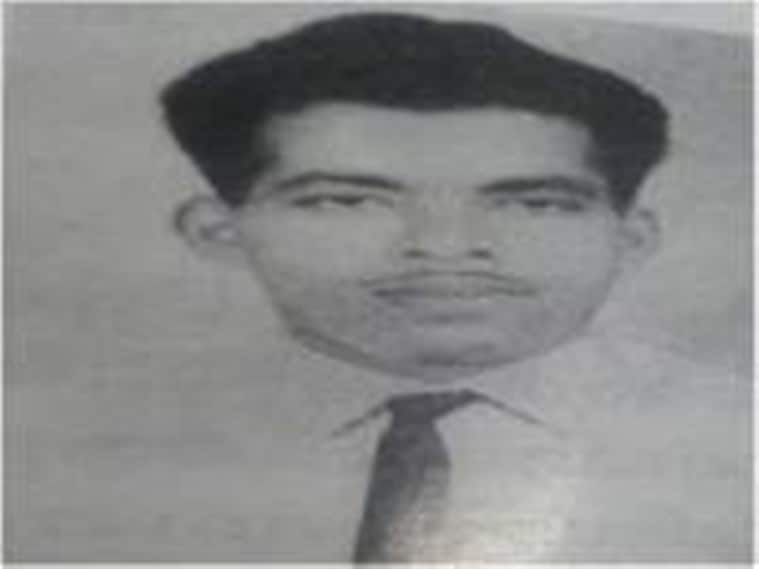 Lance Havildar KG George
Between September 6 and 10, 1965, the enemy disrupted communications in the Wagah Sector in Pakistan. On the intervening night of September 9 and 10, notwithstanding the risk to his life, Lance Havildar George established a line of communication from Brigade Headquarters to the forward battalions during an enemy attack. In doing so, Lance Havildar George displayed courage and devotion to duty of high order.
Wing Commander Bharat Singh, Vir Chakra
Wing Commander Bharat Singh
On September 14, 1965, Wing Commander Bharat Singh led a section of four Gnar Aircraft providing air cover to Canberras engaged in a bombing mission in the Khem Karan sector against Pakistan. En route, the formation encountered four enemy Sabre aircraft.
During the following battle, Wing Commander Bharat Singh noticed the leader of the enemy formation closing in on one of our bombers with his guns firing.
After warning the bomber, Wing Commander Bharat Singh engaged the Sabre jet. With superb airmanship, he outmanoeuvred the enemy aircraft at every stage in the dogfight and finally shot it down. Meanwhile, the three other enemy Sabre jets had broken off the attack and fled to safety.
By his daring action, Wing Commander Singh saved an aircraft and its crew and warded off a severe enemy attack on our bomber formation.
Major Bhaskar Roy, Maha Vir Chakra; 20 Lancers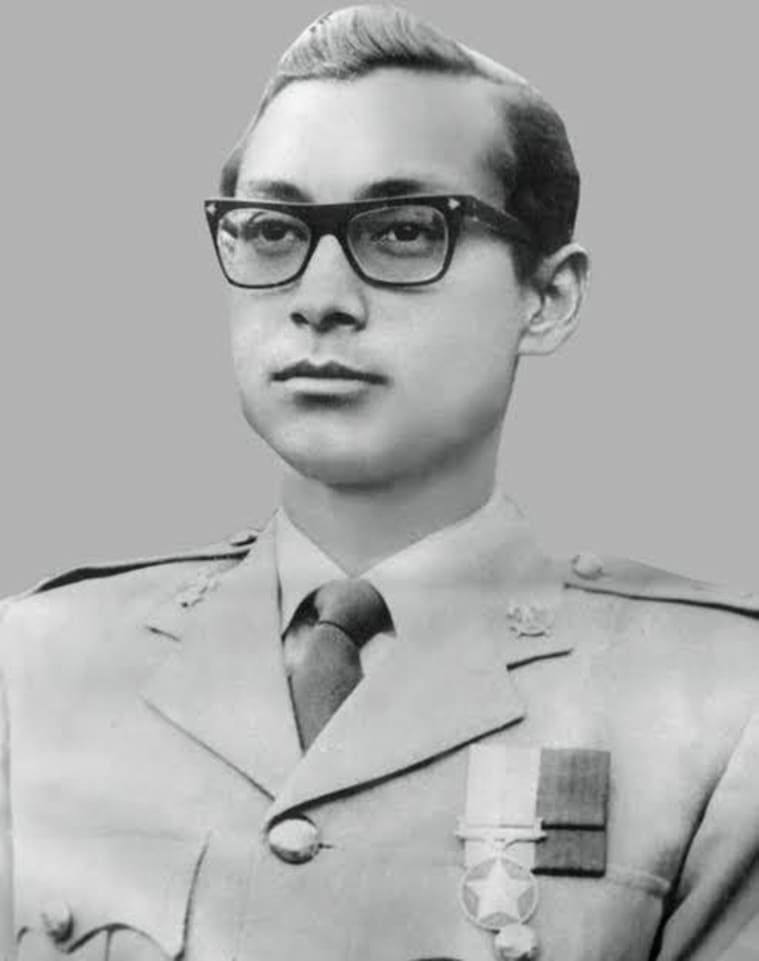 Major Bhaskar Roy
On September 1, 1965, Pakistani forces attacked positions in the Chhamb sector in Jammu and Kashmir with many tanks. Major Bhaskar Roy was then commanding a squadron of an Armoured Regiment in that area.
Undaunted by overwhelming and superior enemy armour, Major Roy employed his armour boldly and skilfully, stemmed the enemy's advance and foiled the enemy's attempts to encircle the Brigade. Major Roy destroyed 13 enemy tanks in the tank-to-tank battle and disabled several others.
Capt Chander Narain Singh Maha Vir Chakra (Posthumous);
2nd Battalion, The Garhwal Rifles
Capt. Chander Narain Singh
On August 5, 1965, Captain Chander Narain Singh was detailed to search for five Pakistani soldiers who were reported to have been seen in the vicinity of a Brigade Headquarters in the Poonch area.
While searching an area at a height of about 6,000 feet, the patrol party encountered heavy Pakistani Light Machine Gun, mortar and grenade fire from a higher position and one of our other ranks was killed in this action.
Undeterred by heavy enemy fire, Captain Singh took a flanking position from where better cover was available, fired at the enemy Light Machine guns and silenced them.
Gauging the enemy's numerical superiority, Captain Singh took the bold decision to launch a night attack. In complete disregard for his personal safety, he led a charge with a handful of men to within 50 yards of the enemy position in the face of heavy grenade bursts and mortar fire.
He pressed home a second charge but was killed by a Light Machine Gun burst within 10 yards of the enemy post. In this action, six enemy soldiers were killed.
Lieutenant Colonel Gurbans Singh Sangha, Maha Vir Chakra;
3rd Battalion, The Mahar Regiment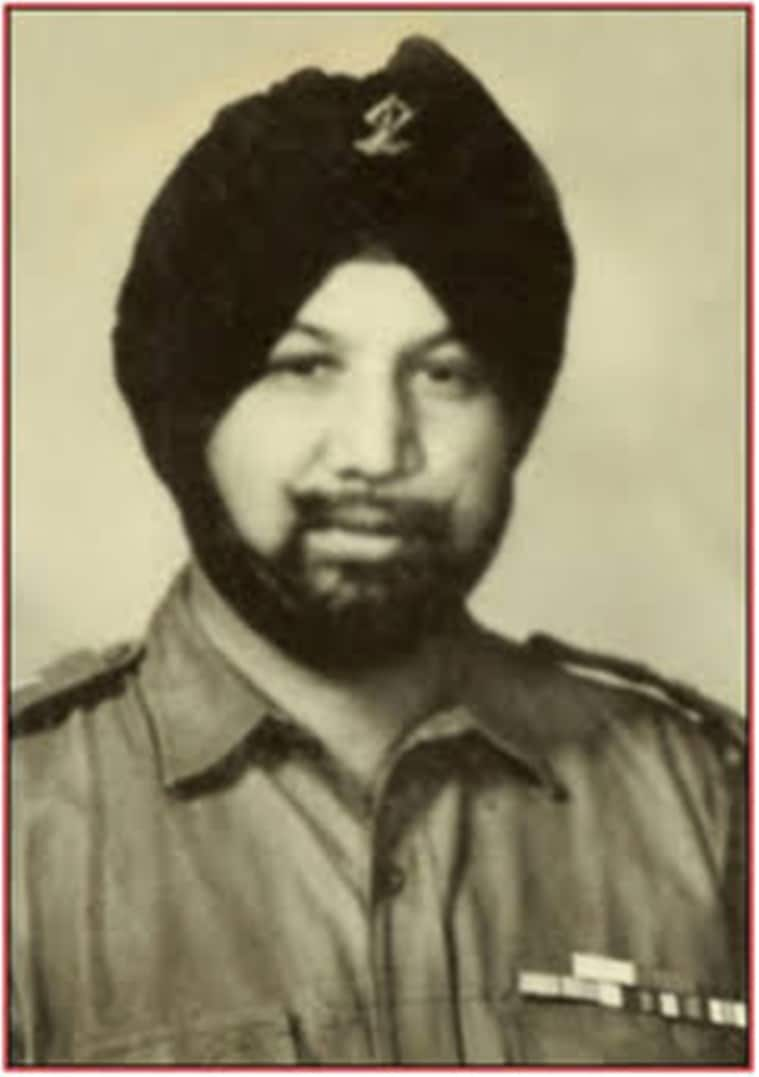 Lt. Col. Gurbans Singh Sangha
On August 15, 1965, in the area of Dewa Camp in Jammu and Kashmir, a group of an Infantry Brigade suddenly came under heavy and concentrated Pakistani artillery fire, resulting in the death of the Commander of the Brigade group.
Most Read
1
India vs Pakistan Highlights, Asia Cup 2023: Match called off in Pallekele after rain plays spoilsport
2
Breaking: India's World Cup team finalised, Sanju Samson misses out
Lt Colonel Gurbans Singh Sangha, commanding a Mahar Battalion, extricated his battalion and maintained his front intact throughout the day despite heavy enemy shelling. By holding Mandiala crossing, he stabilised the situation.
Subsequently, he directed his battalion with courage and confidence and recaptured three forward posts in the face of stubborn enemy resistance.
Again, on September 1, 1965, when his battalion was cut off from the Brigade by the enemy's heavy armour thrust, he showed strong resistance and foiled all attempts of the enemy to encircle and destroy his force. Throughout this operation, which lasted about three weeks, Lt Colonel Gurbans Sangha displayed commendable courage and leadership in the best traditions of the Army.

Credit: Source link